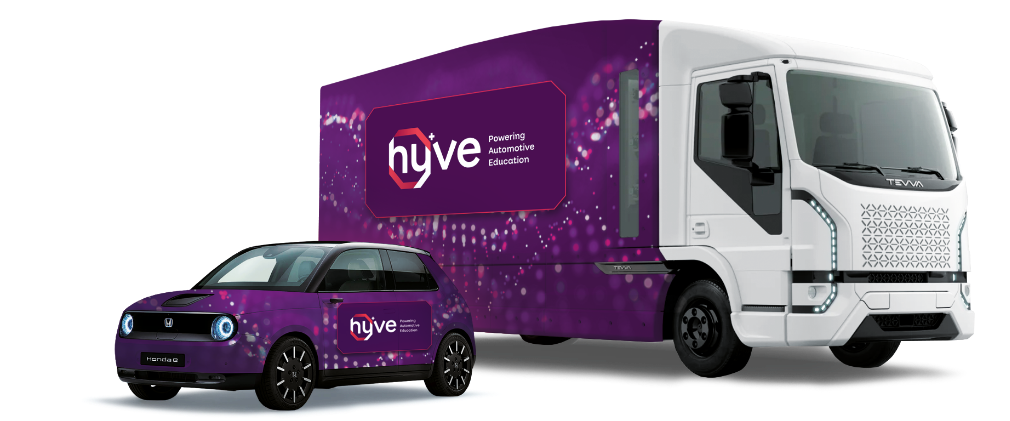 Benefits of engaging with Hyve
This unique collaboration between further education partners is specifically designed to make it easier for automotive sector businesses to ensure that their workforce has the specialist skills that its needs to thrive in the 21st century environment.
Hyve offers highly targeted specialist training and delivery is flexible to meet the needs of individual employers and their teams.
The Hyve training offer will change over time and businesses can influence what is delivered as the partnership is well- placed to respond flexibly according to demand.
Hyve offers true progression through its partner organisations and students can progress from CPD to apprenticeships, degree-level studies and beyond if required. Businesses will benefit from access to advice on the best study routes and qualifications for their workforce.
Businesses can train several members of their team simultaneously with flexible start dates and bespoke provision.
Engaging with Hyve brings access to the industry expertise on its doorstep within Europe's leading logistics location.
Bespoke facilities and equipment ensure that Hyve students can acquire skills that are fit for the rapidly evolving automotive sector, and businesses have access to the latest technology and resources.
Businesses can get their training programmes up and running very quickly as Hyve already has systems in place to start delivering skills immediately.
Business can benefit from advice on funding for apprenticeships, whether organisations pay the Apprenticeship Levy or not, and can find out how levy-payers can share funds to support training across their supply chain.
Hyve's strong links with partners in higher education provide access to a skilled and work-ready potential workforce of students who have already completed their qualifications.
View Our Courses